Graphic Novels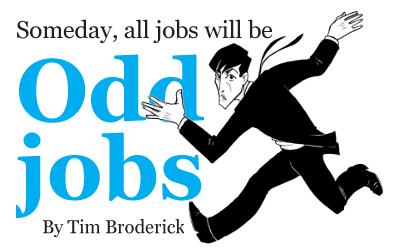 Shortly before the turn of the century, I began publishing to the web what would become a trilogy of long-form, mystery-themed graphic novels. As a webcomic, it was one of the first of its kind.

My work earned a small but loyal following and a cherished entry on the Thrilling Detective website. Two of the novels were published and one was optioned for television for a short time.

For a while I was also published by the first online comics-subscription site ModernTales. That led to me qualifying as a full member of the Mystery Writers of America. Eventually I served as president of the local chapter.

During the Great Recession a lot of things changed. What had started as a hobby had developed into a small business. But my main source of income remained journalism and I found myself needing to pay more attention to updating my skills to remain relevant in today's industry. That meant a lot of self-study. Essentially, I was working a day job, schooling myself at night and trying to keep up with the business of being an author. Something had to give.

Someday I hope to return to David Diangelo and his adventures. For now, I've secured all the rights back from my publishers and I'll be posting the three completed stories here, in pdf form.

Thank you to all who have read and supported my work through the years.
---
---
The books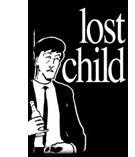 LOST CHILD
The first David Diangelo story, I had to relearn how to draw a comic. And I had a lot to learn about writing novels.
But this was arguably the first long-form, mystery web-comic and it gained some notice and good reviews. It was published weekly on a hand-coded timbroderick.net. This was so long ago, I had the chance to purchase the URL "oddjobs.com" but passed it up.
---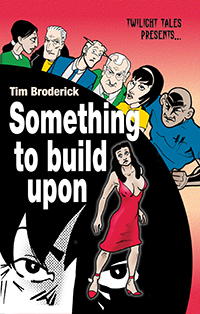 SOMETHING TO BUILD UPON
The second Odd Jobs story, I'd settled on a format and posted it three days a week. It was published by a small, local publisher called Twighlight Tales. TT ran a weekly literary open mike at the Red Lion Pub, then a run-down old England-themed bar in Lincoln Park. It was a special place and time, and I'm eternally grateful to them for believing in what I was doing and publishing my first book.
This story also brought me to moderntales.com.
This book is no longer in print, and I have only a few copies left which are not for sale.
---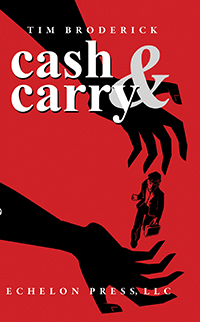 CASH & CARRY
For now, the final David Diangelo story.
This was published by a small but nationally-known publishers Echelon Press and for a short time it was optioned for television. I even have a copy of the script!
This book is no longer in print, but I do have signed copies available for sale. Contact me at aabroder [at] gmail.com if you're interested.
Booklist called the story "down-to-earth, gripping," and said I have a "sure command of plot and dialogue."
---
---
Other work
I was invited to contribute a short story to Akashic Press's Noir series, Wall Street Noir. Later, it was included in USA Noir: Best of the Akashic Noir Series.
---
---
A wikipedia page
For a time, Odd Jobs had an entry on wikipedia. Sadly it's been deleted as I've not maintained the comic for many years. However, the entry can still be found on the web. It's not quite accurate in all things, but I still like it:
---
Odd Jobs is a darkly comedic webcomic written and illustrated by Chicago-based cartoonist Tim Broderick.
Having graduated with a journalism degree from Eastern Illinois University, Broderick was one of the many artists who made a name for himself during the comics' "black and white explosion" during the mid-80s.
It was during this period that he developed a story titled Riot 57, the first comic to feature his David Diangelo character. After the movement died out, however, Broderick set his story aside to become not only a husband but a father as well.
And in the late-'90s, minor tragedy struck, when a flood destroyed the entirety of his artwork, Riot 57 included; he had nothing to show for his years of development.
Down but not out, Tim used the support of his family to develop a series for the web. In May 2000, Lost Child became the first officially-published Odd Jobs volume, quickly gaining a loyal following and critical attention. The next two installments -- Something to Build Upon and Cash & Carry—were met similarly.
Part social commentary, part film noir, the webseries centers around David Diangelo, a young man who accepts odd temp jobs to better his life in what he calls "the new economy." However, as in all crime novels/television shows/movies, the protagonist rediscovers in every volume that even a simple errand does not go according to plan.