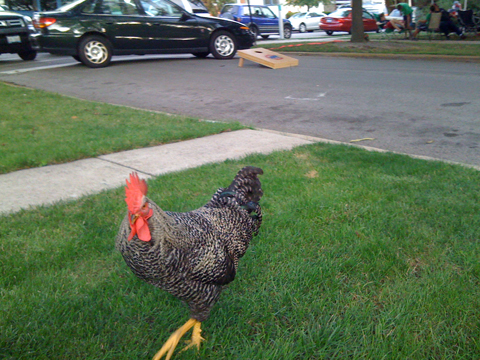 We had a block party this past weekend and went off really well. Discovered we had a jazz guitarist down the street, our Middle Eastern neighbors put on a dance show and we finally got a chance to meet the rooster that lives down the block.
Yeah, that's one of the cool things about living in a city – you never know what you'll encounter. Sunday, we hit a neighborhood festival and saw the English Beat perform. I love that band. Got to dance with my wife and kids to "Mirror in the Bathroom" and "Tenderness" plus a whole lot more.
A bit behind, but a new page for "Children of the Revolution" will be up soon.